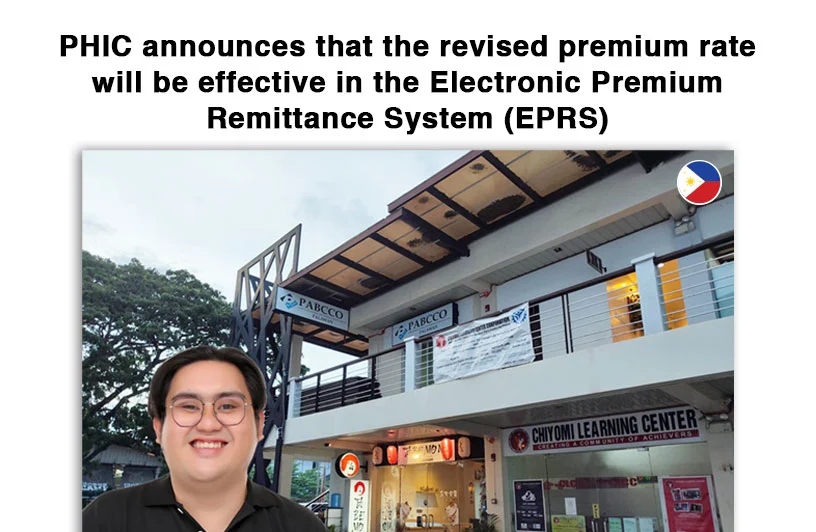 PHIC announces that the revised premium rate will be effective in the Electronic Premium Remittance System (EPRS)
In a recent advisory, the Philippine Health Insurance Corporation (PHIC) informs all Direct Contributors that the premium rate for CY 2022 is 4.0%, with an income floor of P10,000 and an income ceiling of P80,000, as of January 2022. In June 2022, the adjusted premium rate will take effect in the Electronic Premium Remittance System (EPRS) and the PhilHealth Member Portal.
itialuS PABCCO is an independent entity managed by Mr. Kenneth Porlas, an accountant by profession with extensive senior management experience within various accounting disciplines. itialuS PABCCO specializes in accounting services such as bookkeeping & financial reporting for Startups & SMEs.
itialuS PABCCO, part of the itialuS Global network, provides a wide range of professional services to companies from industries and markets, including Management Advisory, International Business Registration, General Data Protection Regulation (GDPR), Outsourcing, and Digital Transformation.
Founded in 2018, they employ a specialized team that can assist businesses with day-to-day accounting. The team of licensed accountants works diligently under Philippine Financial Reporting Standards (PFRS)/Philippine Accounting Standards (PAS) and the Philippine version of the International Financial Reporting Standards (IFRS). Several industry magazines and news sites in the Philippines have featured itialuS PABCCO's financial expertise.